Sony next-Gen Portable is AR ready
Sony NGP unveils AR content at GDC (yesterday)
Published Thu, Mar 3 2011 4:23 PM CST
|
Updated Tue, Nov 3 2020 12:32 PM CST
Another portable/tablet device (re: iPad 2, Xoom, 3DS, Galaxy Tablet, Playbook) announces Augmented Reality capabilities.
Yay.
The Sony NGP unveiled some AR demos at the GDC 2011 in San Francisco yesterday. This bit of exciting news
also
got lost in the
iPad 2 Internet Frenzy Of 2011
.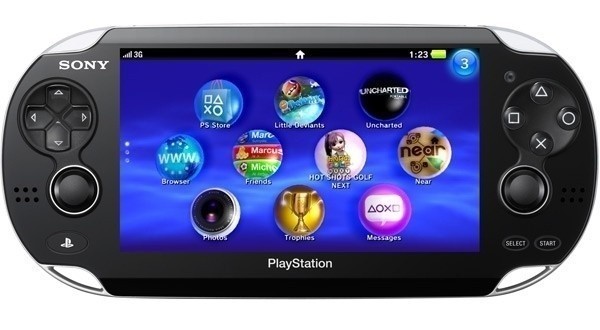 Even though much of Sony's presentation (like Nintendo's, and even Apple's) presentation rehashed a lot of what was already known about the NGP, it was still cool to see another major tech firm talking AR, and even better, AR of the "marker-less" variety (For examples of "marker-based" AR, see Nintendo's 3DS AR games
here
)
NGP users would be able to enjoy augmented reality experiences without all those pesky physical anchors, like cards (or as I like to call them, cARds), weird looking bar codes, etc. Tsutomu Horikawa, director of SCEI Software Solution Developement Dept, demoed the experience by directing the NGP camera to a large image of a Tyrannosaurus Rex on the floor, only to have a giant T-Rex appear on the screen of the NGP. The T-Rex occupied more virtual space than the actual limit of the NGP screen, but in true AR fashion Horikawa was able to move the NGP around to see more or less of the T-Rex, almost as if it actually existed.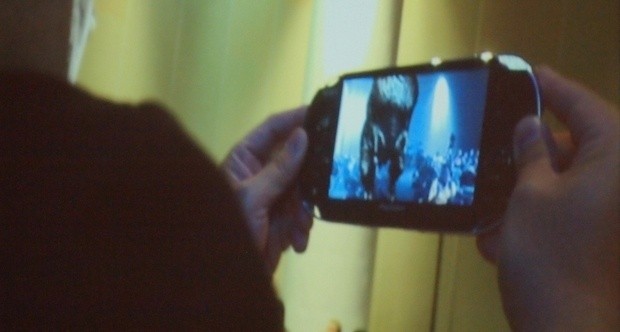 UPDATE: video of the experience:
Though no gaming mechanics or even games that would include AR elements were announced, the prospect of adding one more device to the list of AR capable platforms is enticing enough. And considering that the NGP is chiefly a gaming device, I do not imagine it will be too far in the future before we see some AR games on the NGP. Or whatever they're going to call it.
These kinds of experiences are however otherwise available on a multitude of devices, including mobile phones. Mobile AR browsers have been around for a few years now, and some of them, like
junaio
, and her parent company
metaio GmbH
, are already
particularly fond of
T-Rexes
.
Related Tags