Flash for Android 3.0 to arrive "a few weeks" after the first tablets - CityVille fans jump in the air
Adobe hope to have Flash installed into 132 million tablets this year.

Published Tue, Feb 22 2011 7:40 PM CST
|
Updated Tue, Nov 3 2020 12:32 PM CST
This would be a huge game changer for Google. Flash may not sound like a big deal to most people, but think of the 100, 000, 000 CityVille players that simply require Flash in order to fulfill their daily duties in CityVille.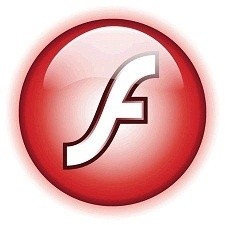 Facebook has what, over 650 million users now? With literally hundreds of millions of players playing Facebook games that run in Flash. Having Flash on a tablet will usher a new era of tablet-users. It might change from the tech-savvy to the game-savvy users, allowing a yet untapped resource of potential customers. That's the way I see it anyway - personally knowing a large amount of people who really only use their computers for email, Facebook and Facebook games.
Adobe have confirmed that the first Android 3.0-powered tablet, the Motorola Xoom will not ship with Flash support, although a software update will bring support sometime in the Spring. Adobe has responded saying that they aim to have Flash 10.2 ready "within a few weeks" after Android 3.0-powered devices hit the market.
"Adobe will offer Flash Player 10.2 preinstalled on some tablets and as an OTA download on others within a few weeks of Android 3 (Honeycomb) devices becoming available, the first of which is expected to be the Motorola Xoom," wrote Adobe's Matt Rozen. "We are excited about the progress we've made optimizing Flash for tablets, alongside partners including Motorola, and expect our momentum to continue."
Adobe also mentions that over 50 different models from various vendors will ship with Flash in 2011. They predict that over 132 million devices will include Flash by the end of 2011.
Related Tags