Cell phone usage while driving nets New York drivers a stiff penalty
Cell usage can lead to higher insurance rates and a possible suspended license.
Published Thu, Feb 17 2011 1:29 AM CST
|
Updated Tue, Nov 3 2020 12:32 PM CST
Losing your license and paying higher insurance premiums for driving and talking on your cell phone? That's now a possibility if you're a New Yorker. The state has just put a new law in effect that states that those using handheld phones while driving could not only face a fine of $100, but also get hit with two points on their driving record which could lead to higher insurance rates and even a suspended license.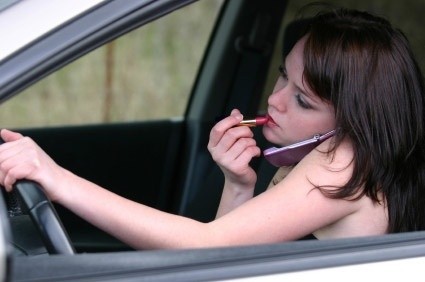 While New York has had a similar texting and driving law in place since 2009, the overall cell phone ban is being called the toughest in the country. The National Highway Traffic Safety Administration says that distracted driving, which phones can be a huge part of, plays a role in one in five crashes. Other studies refute these claims, but common sense should tell you that not having your mind on the road can get you in trouble.
Don't think that New York cops are going to be afraid to write those tickets; 342,564 tickets were issued in New York for cell phone violations according to the DMV in 2009 when the texting law went into effect. New Yorkers, it looks like it's time to invest in a Bluetooth headset.
Related Tags