F-1 Converter lets you use Logitech G25 or G27 on Xbox 360 and more
Logitech racing wheels on the Xbox!
Published Wed, Jan 26 2011 2:00 PM CST
|
Updated Tue, Nov 3 2020 12:32 PM CST
I have tried out a lot of racing wheels over the years and they are not all created equal. They may have force feedback in common, but the Logitech G27 and G25 racing wheels have stood a step above everything else I have tried. If you are a serious racing game fan on the PS3 and have either of those racing wheels, you already know how good they are. If you are an Xbox 360 player, only you might not since the Logitech gear only supports the PS3 and PC.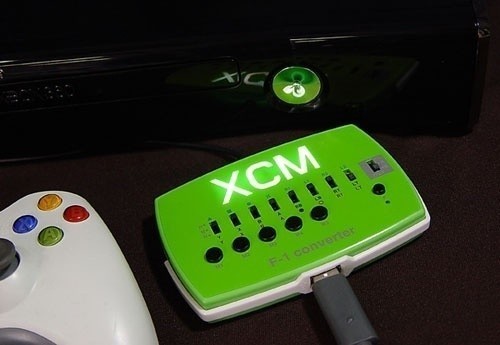 A new adapter called the F-1 Converter has surfaced and it plugs in between the Logitech racing wheels and the Xbox 360. It takes the incompatible nature of those racing wheels and tweaks them to work with the Xbox console. That means you can get your drive on with Forza using the Logitech wheels. The converter is more than just for allowing the G27 to work with the Xbox though.
The F-1 Converter is also able to store a number of button commands to execute combos and other things in a game and can play them all back at the press of a single button to allow you to execute the combos flawlessly. The downside is that seems like cheating to me.
Related Tags