ChevromWP7 team says "We're working towards a win-win scenario"
ChevronMP7 team meet with Microsoft, discuss homebrew content.

Published Mon, Jan 24 2011 11:30 PM CST
|
Updated Tue, Nov 3 2020 12:32 PM CST
The ChevronMP7 team met with Microsoft this week to discuss the benefits of homebrew toward developers and consumers, after a juicy discussion ChevronMP7 developers Rafael Rivera, Chris Walsh, and Long Zheng have posted their conclusion of their meetings with Microsoft.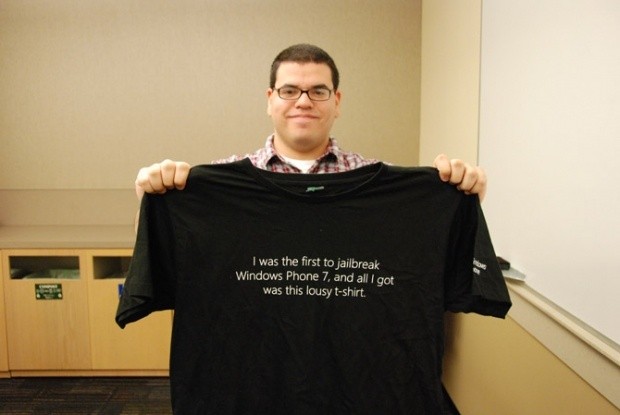 Most of the discussions are still wrapped in that great NDA bow, but they've stated that they are optimistic about the future of WP7 homebrew and have said that they are working with Microsoft on an interim solution to permit homebrew on WP7 devices.
The full quote of the results of the meeting are below:
After two full days of meetings with various members of the Windows Phone 7 team we couldn't wait to share with everyone the results of those discussions.
Although a large majority of the content presented by Microsoft is covered by a non-disclosure agreement (NDA), which we voluntarily agreed to, we can say we're genuinely excited by many of the forward-looking presentations. We can only hope these features come to fruition as soon as possible.
To address our goals of homebrew support on Windows Phone 7, we discussed why we think it's important, the groups of people it affects, its direct and indirect benefits and how to manage any risks.
With that in mind, we will work with Microsoft towards long-term solutions that support mutual goals of broadening access to the platform while protecting intellectual property and ensuring platform security.
In the meantime, a forthcoming Windows Phone 7 update will fix a bug that the ChevronWP7 unlocker tool took advantage of; the tool will cease to work thereafter.
To fill this short-term gap, we're collaborating with Microsoft on an interim solution that will continue to support homebrew developments after the update. We will share details of this when it has been finalized.
In summary, we appreciate Microsoft's outreach, genuine interest and involvement in this matter and we hope the community can understand we're working towards a win-win scenario.
Related Tags