Portal 2 to be cross-platform, PS3, PC and Mac
Portal 2 gets its cross-platform on, PS3 version includes free copy for PC or Mac!

Published Tue, Jan 18 2011 7:37 PM CST
|
Updated Tue, Nov 3 2020 12:32 PM CST
Sony and Valve have finished shaking hands and the results of this is a win-win situation for all gamers, console and PC, oh and even Mac! An owner of the PS3 can buy Portal 2 which will have full Steam integration, with it comes a free copy of Portal 2 for PC and Mac OS X.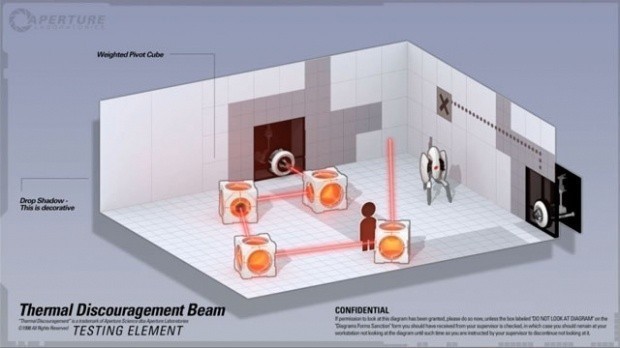 This is achieved by linking your PlayStation Network and Steam accounts, you'll also have the ability to chat and play with friends on the PC and Mac versions of the game. The game saves will be kept in the cloud also which means they can be accessed from any system.
"We made a promise to gamers at E3 that Portal 2 for the PlayStation 3 would be the best console version of the product," said Gabe Newell, cofounder and president of Valve. "Working together with Sony we have identified a set of features we believe are very compelling to gamers. We hope to expand upon the foundation being laid in Portal 2 with more Steam features and functionality in DLC and future content releases."
Project lead on Portal 2 at Valve, Josh Weier said "PS3 gamers will be able to simply drop the Blu-Ray disc in the PS3, link to their Steam account from inside the game, and all their Steam friends (on PC and Mac) will be visible and accessible for chat and game invites."
If this is the future of console and PC gaming, I'm quite happy with it. This is how it should've been done from the beginning and I hope this is a sign of things to come.
Related Tags