V.I.O POV.HD video camera is tough enough for action sports
Rugged camcorder is water, shock, and dust resistant.
Published Wed, Jan 12 2011 1:02 PM CST
|
Updated Tue, Nov 3 2020 12:32 PM CST
There are bunches of different camcorders on the market today that are aimed at people that want to record sports and other things from their point of view. These cameras are generally rugged units that can withstand crashes and water that would kill a normal camcorder. The thing that many of these rugged camcorders have in common is that they need a plastic shell to be water and shock resistant.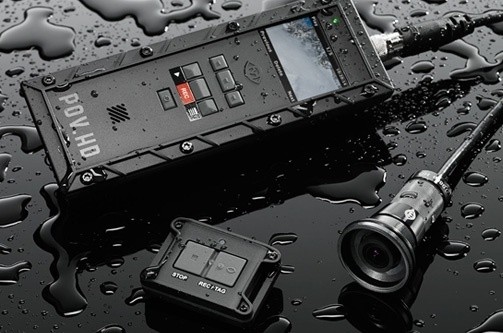 A new camera from V.I.O. has debuted called the POV.HD that needs no case to protect it from the elements. The camera is waterproof and very small. It can survive being submerged in a meter of water for half an hour and comes with a small handheld part that has an LED screen to let you view the video in the field.
The camera can be mounted to a helmet, goggle strap, and to other devices using two included mount styles. It also has a wireless remote control that lets the user tag video, start the recording, and stop recording that can be mounted to a goggle strap as well. The camera can be pre-ordered right now for $599.95.

Related Tags