PocketPro for iPhone 4 analyzes your golf swing
iPhone golf swing analyzer won't help my game.
Published Tue, Jan 11 2011 2:00 PM CST
|
Updated Tue, Nov 3 2020 12:32 PM CST
I have no interest in golfing for real. I suck at put-put golf so getting me on a real golf course would be nothing but a master's class in fail and cursing. If you are a fan of golf and like to perfect your game using gadgets and gizmos a new system for your iPhone is coming soon and it is called PocketPro.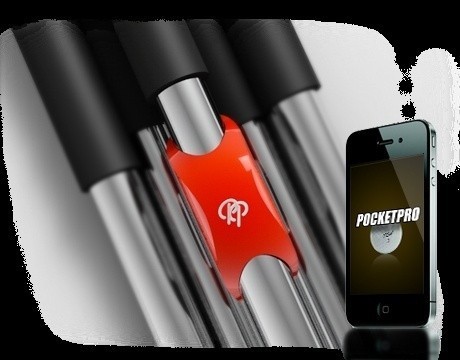 PocketPro promises a full analysis of your golf swing right from the iPhone. The system includes an iPhone app that uses 3D graphics to give you a full 3D representation of every swing that the sensor records. That sensor is a small device that clips right below the grip on your club. Inside the sensor are several recording devices that capture details about your swing.
The sensor has a 3-axis digital gyroscope and accelerometers. It is able to capture data on multiple swings and store it to 16Mbit of internal onboard flash. That stored data can be sent to the iPhone via Bluetooth. Pricing and availability are unannounced for now, but you can register for updates at the source link below.
Related Tags