Circuits could be implanted into money as an anti-counterfeiting technique
The next step in high tech loot.
Published Wed, Dec 22 2010 11:20 PM CST
|
Updated Tue, Nov 3 2020 12:32 PM CST
Changing the ink, the look, the holograms; banks have been doing a lot of work to stay one step ahead of counterfeiters. The next measure on the list? Electronic circuits stamped into bills that are scannable and traceable.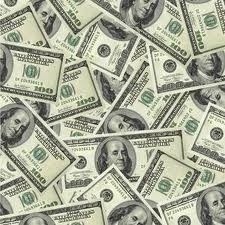 German and Japanese scientists have been working on a process that uses semiconducting organic molecules mixed with gold and aluminum oxide to crate transistors on the bills. At under 250 nanometers thick and requiring less than three volts of wireless electricity to be read, these circuits shouldn't change the feel or thickness compared to the bills you're currently carrying around in any noticeable fashion.
Related Tags