Sony buys back Toshiba's Cell plant for 50 billion yen
Toshiba sell their Nagasaki manufacturing plant - at a loss.

Published Thu, Dec 23 2010 12:16 AM CST
|
Updated Tue, Nov 3 2020 12:32 PM CST
Toshiba seem to have not had quite the run with Cell processors as they had planned. Back in 2008 they purchased the Nagasaki manufacturing plant for $90 billion yen ($835 million) and are now selling it for $50 billion yen ($597 million).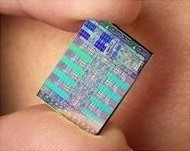 Making a loss, but Sony seems to be smiling with promise here. Rumor has it that Son might use the plant to build more CMOS chips for its high-end camera range. Sony have also said they will use the facility to produce HD image sensors for cameras and smartphones.
Related Tags