Amazon investigating Kindle cover issue that allegedly causes lockups and more
Full refunds on non-lighted Kindle case for all.
Published Mon, Dec 20 2010 10:00 AM CST
|
Updated Tue, Nov 3 2020 12:32 PM CST
One of the best selling gadgets on the Amazon website and one of the most popular eReaders on the market is the Kindle. The Kindle sold in droves since the reader first debuted and many of those buyers also picked up the official Amazon Kindle case for the reader too. Many consumers who purchase the case with no light have noted some serious issues with the case.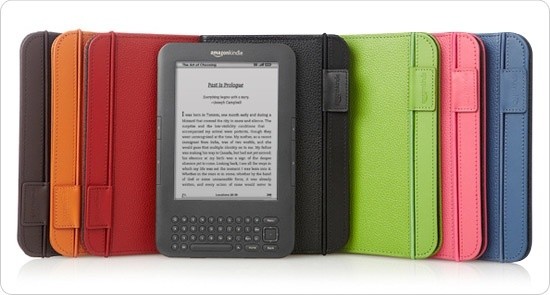 There have been many reports that the non-lighted case for the Kindle is causing the Kindle to have screen freeze issues and to reboot repeatedly. Amazon has announced that it is investigating the cause of the issues when the kindle uses the non-lighted case. The company also notes that anyone who purchased a non-lighted Kindle case can return the thing for a replacement or a full refund.
The issues with lockups and reboots are thought to possibly be a result of metal hooks integrated into the case, but that is unconfirmed. The lighted case for the Kindle has not suffered from the same issues. "There have been some forum discussions regarding the non-lighted Kindle cover, and our engineering team is looking into this," the company said in an email statement that was also posted to its customer forum where users were complaining. "Regardless, if anyone is having any problem with an Amazon-manufactured Kindle cover, please contact us at kindle-response@amazon.com, and we will be pleased to replace it for free or accept a return for a full refund, no matter when the cover was purchased."
Related Tags