Sony's PlayStation Move Sharp Shooter
Sony releases a submachine gun in the form of the PlayStation Move Sharp Shooter.

Published Thu, Dec 9 2010 6:02 PM CST
|
Updated Tue, Nov 3 2020 12:32 PM CST
Sony has today unveiled the PlayStation Move Sharp Shooter controller, a US$40 Killzone 3-compatible plastic housing for your Move and navigation controller.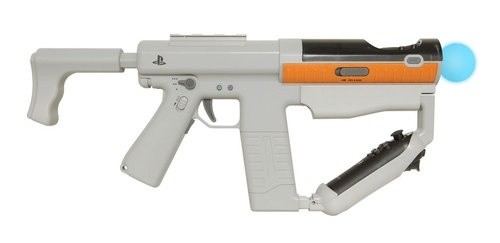 The controller also works with SOCOM 4 and Dead Space Extraction and will obviously get more support for games in the future. Included with your purchase is an adjustable shoulder stock, a digital trigger, a firing mode selector and "realistic" pump action.
Anand Agarwal, Sony's peripheral product manager said "will truly offer the most intuitive and immersive control experience ever found in a shooter game"
Now, for monitor and TV manufacturers who read this - please release proper 120hz-capable TV's, none of this "600hz" which is nowhere near the true 120hz experience on monitors, that way these games when reacting/aiming will feel smooth instead of juddering across the screen.
Related Tags