Intel, AMD and system builders to finally push VGA off a cliff by 2015
VGA to be discontinued by 2015 - Intel, AMD and system builders vote in favor.

Published Wed, Dec 8 2010 6:12 PM CST
|
Updated Tue, Nov 3 2020 12:32 PM CST
Sitting down? Hopefully you are because this news is a little shocking - Intel has teamed up with AMD, yes... teamed up. They've also joined up with Dell, Lenovo, Samsung and LG to phase out the VGA and LVDS display connectors by 2015.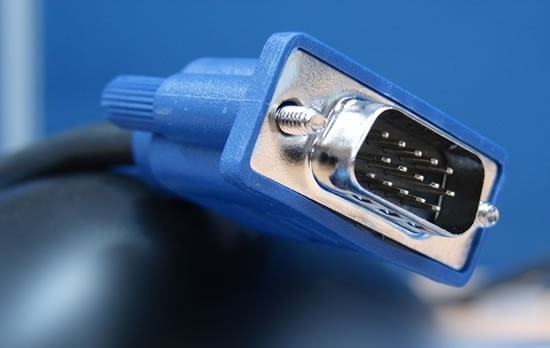 HDMI and DisplayPort will be pushed up to default connections (which is being pushed now). AMD has said that it will discontinue VGA and LVDS outputs from most of it's products by 2013 following this by a complete stop by 2015.
Intel has also said that HDMI is being increasingly adopted by PC's for easy connection to consumer electronics and TV's while DisplayPort is expected to become the single PC display output for monitors, projectors and embedded flat panels.
HDMI and DisplayPort allow for slimmer laptops, support higher resolutions, more colors and features than the 20-year-old VGA connector. On top of the features and benefits they also consume less power which is always a good thing for mobile tech.
AMD had a little something to say: "Display standards are rapidly evolving, with new features such as multi-display support, stereoscopic 3-D, higher resolutions and increased color depth quickly moving from early adopter and niche usage to mainstream application,". "VGA, DVI and LVDS have not kept pace."
Related Tags