RunCore 3.5" SSD packs in tons of storage
SSD packs in 1TB of storage.
Published Wed, Dec 8 2010 2:12 PM CST
|
Updated Tue, Nov 3 2020 12:32 PM CST
Almost all of the SSDs on the market today are packed inside small 2.5" cases. That is all fine and good if you are building up a mobile machine or a SFF rig, but if you want more performance out of a desktop PC with lots of open 3.5" bays, 2.5" SSDs are not ideal. RunCore has launched a new and very awesome SSD that uses a 3.5" form factor. The reason for the 3.5" size is more space for storage.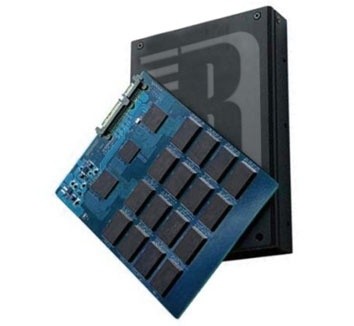 The new SSD packs in a full terabyte of storage capacity. RunCore says that the small 2.5" SSD simply is too small to put in enough flash storage for all the storage that your average user needs on a desktop. I can attest that tiny 60GB or smaller SSDs are more trouble than they are worth for many computer enthusiasts.
The massive 1TB SSD uses the SATA III 6Gb port for connectivity and is blazing fast. The SSD promises performance of over 500MB/s. The large number of flash chips inside the SSD are divided in two groups. That means that inside the single enclosure is a pair of SSDs and each has its own Sandforce 1200 controller. The dual SSDs inside mean that you can switch the SSD to RAID support for data mirroring. The read performance of each SSD is 285MB/s and write is 275MB/s. Pricing and availability are unknown, but this thing will be crazy expensive. I expect it to be well into the thousand dollar range or higher.
Related Tags