Our lovely and friendly GIGABYTE Tech Support forum admin
Lsdmeasap
has been at it again and has managed to achieve something pretty special.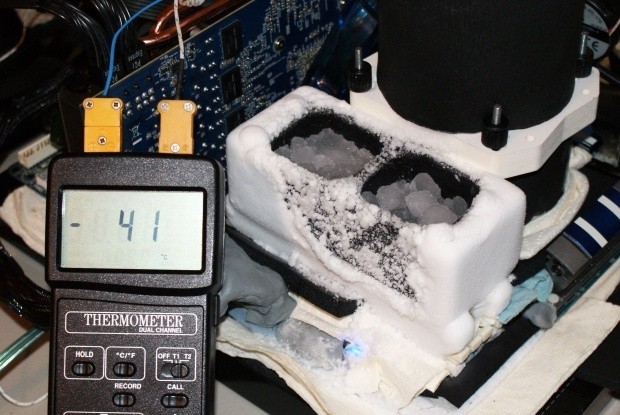 Using a set of Mushkin Radioactive DDR3-2000 3 x 2GB memory modules and a GIGABYTE GA-P55A-UD6 motherboard, he has been able to push the RAM well above spec and hit the mighty 3000MHz DDR zone. Actually, the exact speed he was able to reach was 3025.80MHz at timings of a pretty decent 9-12-9-31 considering the extreme memory speed.
Using a RAM cooling block that is usually designed for water cooling, Lsdmeasap instead used some dry ice and sent the memory down to a chilly minus 41 degrees Celsius. You can see the results and all the pictures over
at this forum thread
. Nice work again Lsdmeasap!