Google Chrome extension allows Kinect to control the browser with gestures
Kinect sensor used in a Google Chrome extension - awesomeness at work.

Published Fri, Nov 26 2010 6:21 PM CST
|
Updated Tue, Nov 3 2020 12:33 PM CST
I really love Google Chrome - and more so now, a group of students from MIT Media Lab Fluid Interfaces Group have turned the Kinect motion controller into a tool for browsing the internet.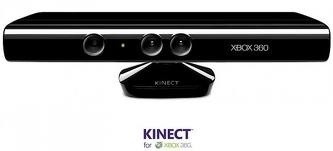 They have written an extension for Chrome called DepthJS - which allows you to use the internet with gestures. Interestingly, making a fist is used for selecting while a swatting motion is used for scrolling.
There was also a video showing a Munich-based company called Evoluce - they show off Windows 7 applications being controlled through Kinect - pretty amazing results this early on in the game.
Related Tags