RumorTT: Is iOS 4.3 close to release?
Apple prepping iOS 4.3 for a mid-December release?

Published Tue, Nov 23 2010 11:11 PM CST
|
Updated Tue, Nov 3 2020 12:33 PM CST
With Apple's iOS 4.2 only coming out yesterday, the iOS 4.3 rumors have surfaced. Apple is reportedly looking at a mid-December release, with will include an iPad magazine subscriptions.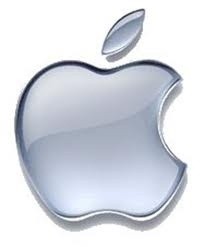 The exact date for release was meant to be December 13th which is four days after the December 9th announcement of the News Corp subscription-based iPad newspaper "The Daily", but might be delayed because iOS 4.2 itself was delayed.
When Apple didn't know about the WiFi issues in the GM seed of iOS 4.2, the OS was scheduled to be released weeks before Nov. 22nd. Apple found out about the WiFi issues, released a second GM build and iOS 4.2 came out yesterday. It came out in November, but it should have been out in the first half of November. Anyway, before the WiFi issues were discovered, Apple was already planning to release a new build of iOS 4.x in mid-December. Most specifically, they were planning for an iOS 4.3 release on December 13th, which is a Monday.
Our source tells us it is unclear whether the "extra time" that was required to ship iOS 4.2 (actually, it's iOS 4.2.1) will cause a delay for the rumoured release of iOS 4.3 on December 13th or not.
Whatever happens - a new release is not all bad, my iOS 4.2 update on my iPad went well, yet it sucks the bajesus out of my battery life... although I didn't lose my Angry Bird score (3 stars on all levels is not something I did overnight), so Apple, you still have my love, for now.
Related Tags