Valve delays the release of Portal 2, sprinkles some humor on it
Valve delays Portal 2 until 2011 - people start shooting portal guns at walls of Valve offices and t.

Published Thu, Nov 18 2010 8:10 PM CST
|
Updated Tue, Nov 3 2020 12:33 PM CST
I'm not really meant to post gaming news, but games like Deus Ex and Portal 2 are too big to not post... so I hope you enjoy reading it here at TweakTown! Valve have delayed the hotly anticipated physics nut busting Portal 2 by 4 months, but... they've spun it into something funny.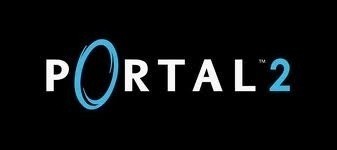 The news was from a press release titled "VALVE ANNOUNCES MAKING GAMES IS HARD". Now, obviously they've hit a brick wall and can't get it out any quicker, and because Portal guns don't exist in real life (yet) they can't just shoot their way out of this one.
Supposedly, the delay is due after an exhaustive ethics-review-panel-supervised release date restructuring process, indicating the follow-up to the "ground-breaking title that earned over 30 Game of the Year awards despite missing its original ship date" would not be ready in time.
The best bit, I will not make into my own words, these are the holy words from Valve themselves....
"all life on earth won't instantaneously stop as every molecule in your body explodes at the speed of light, which is what would happen should a rip ever appear in the fabric of Valve Time," and that this will make the game even better, "missing an historic opportunity to create the first product delay press release to mention that a product is being delayed to make it worse."
Please, don't take out your hate on me for reading this saddening news.
Related Tags