Gran Turismo 5 coming November 24th!
GT5 hitting the accelerator on November 24th - are you ready for some racing?!

Published Sun, Nov 14 2010 9:17 PM CST
|
Updated Tue, Nov 3 2020 12:33 PM CST
This is news we can't ignore - I'm sure there are a tonne of people gripping their steering wheels tightly at the news of an actual, real, yes it's coming release date from the popular Polyphony Digital team.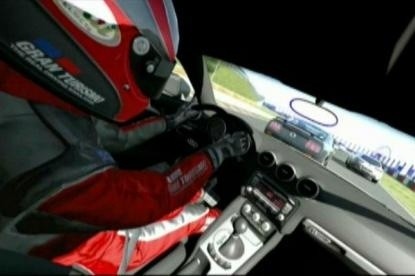 Gran Turismo 5 - a PlayStation 3 exclusive for those not in the know is coming November 24th - a few weeks after a slight delay for "polishing time".
The GT series has sold over 56 million units worldwide across nearly all PlayStation platforms - PS2, PS3, PSOne and PSP.
In Gran Turismo 5, players burn rubber on famous racetracks around the world, such as Nurburgring and the Mazda Raceway Laguna Seca, and legacy circuits such as Autumn Ring, Deep Forest Raceway, and the Grand Valley Speedway. The game features 1,000 in-game real-world cars from manufacturers around the world, such as the Lamborghini Murcielago LP 670-4 SuperVeloce, the Lexus LFA, and the McLaren MP4-12C.
Other features include a dynamic weather system, high definition graphics, social networking features to share milestones from the game with friends, and all the familiar features users expect from a Gran Turismo title.
Related Tags