Android market now has over 100k apps - still sparring with Apple
Google's Android Market hits 100k apps - still only a third of the way to Apple's 300k.

Published Tue, Oct 26 2010 8:01 PM CDT
|
Updated Tue, Nov 3 2020 12:33 PM CST
Google's Android is slowly getting popular, with the help of multiple handsets it is gaining traction throughout the world as competition for the once lone soldier of the battlefield, Apple's iPhone.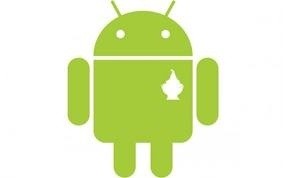 Google has announced it has hit the 100, 000 apps milestone - surpassing the number of apps on competing stores from BlackBerry, Nokia or Palm. Even with 100k apps, they're still number 2 in the market, to the iPhone with over 300k.
It has taken Google 20 months to get to the 100k milestone, where it took Apple 16 months to get to the same 100k mark. The more popular the Market gets, the more work Google will have to do to it's Market to keep everything in good order. Consider that it takes a developer and average of 6 minutes to get an App into the Market, compared to *four days* on Apple's App Store - how is it that Google are falling behind in the number of Apps they host?
A few things can slow this, for instance, Apple currently allows developers to sell apps through their App Store in almost 100 countries - meanwhile, the Android Market is only available in 46 countries. Out of these 46 countries, only 13 countries can purchase apps (the other 33 can only download FREE apps).
Both stores are difficult to navigate, each has their strong parts, but at the same time they're both not the easiest to use or find the App you're after unless it's popular. Hopefully, as these micro-transactions are getting more and more popular, we'll see a change in both stores, only time will tell.
Related Tags