iPhone 4 has twice the rate of accidental screen damage of iPhone 3GS
iPhone 4 is nearly twice as prone to accidental screen damage, when compared against the iPhone 3GS.

Published Tue, Oct 12 2010 7:13 PM CDT
|
Updated Tue, Nov 3 2020 12:33 PM CST
SquareTrade is a company that offers third-party warranty for consumer electronics that covers accidental damage, has released an analysis of damage rates, comparing Apple's iPhone 4 to the iPhone 3GS. The report stated damage reports by warranty holders, the GorillaGlass-clad iPhone 4 suffers from damaged or cracked screens - here is the surprising bit, twice as often as the iPhone 3GS.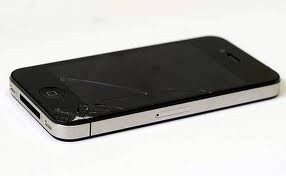 The analysis was formed by accident reports from claims submitted to SquareTrade by the users who took out warranty protection for new iPhones. After 4 months, 3.9 percent of iPhone 4 owners had reported cracked screens. Where, the iPhone 3GS had reports of cracked screens by only 2.1 percent within the first four months of ownership.
That's an 86 percent increase in cracked screens.
SquareTrade did not in their analysis that the iPhone 4 has a much higher chance of being returned for cracked glass due to the fact that the front and back are covered in GorillaGlass. The iPhone 3GS however, has a composite plastic material which has a much smaller chance of cracking in the case of an accidental drop or fall.
Approximately, a quarter of the claims for broken glass on the iPhone 4 were for the back cover.
Cases can sometimes help save the phone from a fall, but obviously not in all cases - some can even be made to stop you from dropping it - such as the Bumper case for the iPhone 4, because it's grippy, it will "stick" to your hand more.
Related Tags