Apple refuse to increase warranty on handsets, result will increase iPhone pricing
Apple refuse to allow 24 month warranty on iPhones.

Published Mon, Oct 11 2010 1:28 AM CDT
|
Updated Tue, Nov 3 2020 12:33 PM CST
The ACCC is taking more bits out of Apple, finds it a bit sour.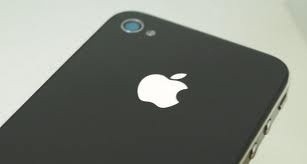 The ACCC's continuing investigation against Apple regarding it's warranty is still going on, but with Apple refusing to budge on it's policies, the result might be an increase in mobile plan fees. Apple are refusing to let Telco's (like Telstra, Optus, etc) to offer repair services for the Apple iPhone.
Last week,
I posted about Telstra now offering 24 months warranty
on their handsets, with Apple's iPhone excluded. The ACCC is still pushing for 24 month contracts to have 24 month warranty included.
ACCC chairman, Graeme Samuel said "Apple is being difficult". He said that if Apple continue to not be cooperative, the manufacturer would most likely charge it carrier partners for an additional 12 month warranty with iPhones bundled in 24 month plans.
Telco's, are faced with a price per unit that is several hundreds more over the life of the plan, would have no choice but to either absorb the cost, or pass it onto customers.
Graeme added "Consumers will look at the higher price of an iPhone plan, compare that to other devices on the market, and say 'I'm not sure I want to spend that much money',"In our view, a 24-month warranty is a requirement for 24-month plans," Samuel said. "VHA and Telstra knows this has to be dealt with, so does Optus."
Increased iPhone prices will most likely benefit the sales figures of competing devices, running Google's Android OS for example (who are available through HTC, Samsung and other manufacturers) and also the upcoming release of Windows 7 phones or RIM handsets.
Samuel stated that a 24-month warranty is a requirement for 24-month plans.
They hope to resolve the issue before the end of the year, if not sooner.
Related Tags