Cowon debuts X7 PMP in Korea with 4.3-inch screen
Cowon X7 offers big screen and lots of storage.
Published Oct 8, 2010 1:00 PM CDT
|
Updated Tue, Nov 3 2020 12:33 PM CST
0 minutes & 53 seconds read time
It's been a while since I saw a new PMP launch with a traditional HDD for storage rather than flash. Flash is generally used in portable devices because it needs less power and can survive the drops and bumps that come with life on the road better than a HDD can. The downside is that you get less storage with flash for the same money than you would with a HDD. Cowon has unveiled the X7 PMP in Korea and it uses a HDD for storage.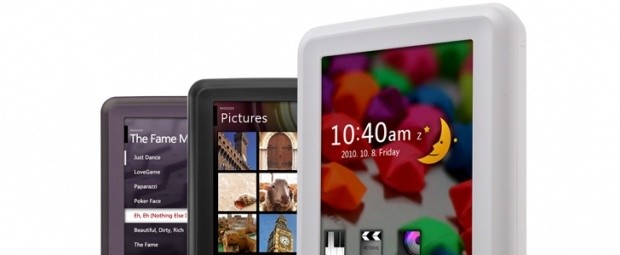 The HDD is available in 80GB, 100GB, and 160GB varieties. We have the large 4.3-inch screen to thank in part for the high storage capacity and space to fit in a HDD. Just be sure you don't drop it or you might find your new PMP no longer works. That big 4.3-inch screen is touch capable and the resolution is a mystery for now.
The maker claims the thing is good for 103 hours of music playback per charge or 10 hours of video per charge. Other features include Bluetooth, a radio tuner, support for DivX video, and an integrated RSS reader .Cowon says the thing comes with a web browser, which would suggest WiFi is featured as well. A basic 160GB model will sell for 339,000 won with a version with integrated dictionaries selling for 379,000 won.
Related Tags