AMD is stamping it's one year anniversary of the AMD Fusion Partner Program by introducing the AMD Fusion Partner Program distributor track. The expanded program will give distributors access to all of the benefits and goodies within the AMD Fusion Partner Program to help increases sales of AMD-based solutions. AMD is also introducing the AMD Rewards Program - which is being used to add sales-based incentives for partners to increase channel sales growth.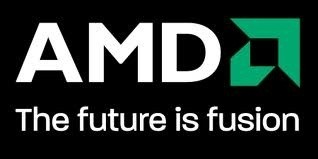 David Kenyon, corporate vice president, Worldwide Channel Marketing, AMD said "It's amazing to see how far we've come in such a short amount of time," he also added "By extending the AMD Fusion Partner Program to all of our valued distribution partners, AMD is proud to now offer them vital information, motivation, support and incentives to help them to be successful in today's marketplace."
AMD Fusion Partner Program Structure
To structure the program to provide meaningful differentiation and customized incentives to partners, AMD is categorizing its partners into Elite, Premier and Select tiers, with Elite being the first tier and Select the third. The new system will provide meaningful differentiation across tiers and reward AMD's highest-performing partners based on their sales records for all-AMD solutions.
Partners will also be placed into one of six business tracks, which are designed to align programs and offerings to partners' business models to reflect the diversity of the channel landscape. These business tracks include channel providers, e-tailers, retailers, commercial solution providers, consumer solution providers and commercial volume resellers.
Fusion Partner Program Benefits
Starting immediately, AMD plans to phase in the AMD Fusion Partner Program over the next four quarters. During this time, AMD plans to roll out a number of new benefits. Many benefits, such as better online training tools, enhanced incentive programs and new co-marketing programs, are available to channel partners with today's launch. Additional benefits planned to appear throughout 2010 include an enhanced partner Web portal and new loyalty programs.