Internode start the FetchTV trial
Internode start their FetchTV trial to certain customers.

Published Tue, Oct 5 2010 7:29 PM CDT
|
Updated Tue, Nov 3 2020 12:33 PM CST
Internode has started it's FetchTV service to customers who expressed interest in its early adopter program to sign up.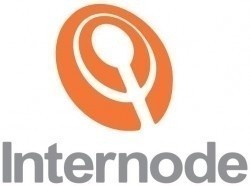 Customers who have a current ADSL2+ service on an Internode DSLAM and are close enough to the exchange to receive more than 4.5Mbps downstream can apply for the service with a reduced setup cost of $49 ($99 when the full commercial service launches) and pay a standard monthly fee of $29.95 without the need of committing to a 24 month contract.
During the trial, Internode will only a certain few ADSL modem routers, others may work but those users will have to configure it themselves.
At the end of the trial, the test dummies will have an option to cancel the service, return the set-top box OR sign onto a contract of 24 months from the date they first took the services.
When the full service launches, Internode has planned to offer the full FetchTV service to customers with fast enough connections, where those with slower connections can opt for a "lite" service, which will include just a portion of the programming at a lower cost.
Within the first phase of the trial, Internode are inviting customers from the list that want to take on the full service, they also added that the "lite" service will be enabled within the Early Adopter program - but no date is given, the full commercial release also has no date.
Related Tags