Pixel Qi's new 7 inch backlit LCD/Transflective tablet screens coming next year
Combo screens making viewing in any light easier.
Published Mon, Sep 20 2010 9:15 PM CDT
|
Updated Wed, Mar 10 2021 1:19 PM CST
Pixel Qi has big plans for new 7 inch displays that could be ready for the public late next year. These displays may make their way into a lot of tablets once they are ready due to the fact that they are capable of switching between backlit-LCD function to transflective.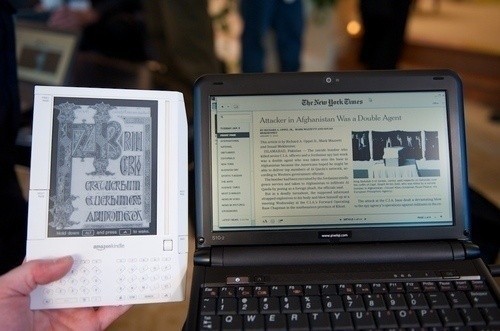 One of the largest gripes with backlit LCD devices is the difficulty seeing the screen in brightly lit situations like a clear sunny day. The addition of transflective technology will make viewing content easy in any sort of lighting a lot easier. Many believe these screens may even put e-ink out of business, but late 2011 is a long way away.
Related Tags