Mad Catz set to launch new amBX gaming gear
amBX light tech makes its way to keyboard.
Published Thu, Aug 19 2010 1:04 PM CDT
|
Updated Tue, Nov 3 2020 12:33 PM CST
I would bet that many gamers out there have seen the amBX setup that Philips unveiled a long time ago. The system had fans, lights, and speakers that were designed to increase your immersion in games by making the room glow the colors of the computer screen. The little fans would blow in your face when you flew or drove for more immersion as well.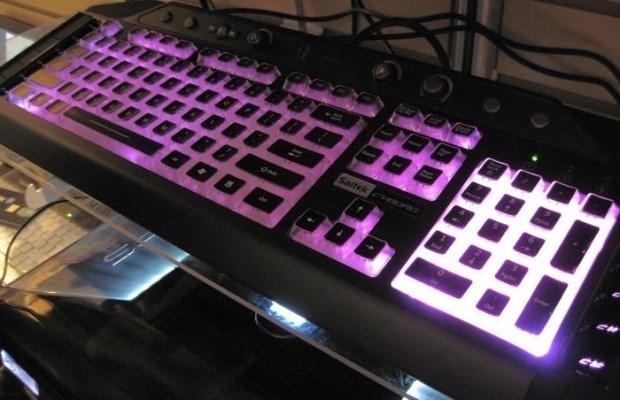 Mad Catz is a big maker of gaming gear for consoles and for computers with the Saitek brand under its wing. Mad Catz has announced that it has some new gear coming that uses amBX technology. One of the products is a pair of lights that glow to match the game environment, which honestly seems boring.
The more interesting item is a Saitek branded keyboard. The keyboard is backlit like most gaming keyboards today. Apparently, that backlighting adjusts to match the color of your gaming screen. This is a technology that I could see gamers adopting. Having the lighting inside the keyboard makes much more sense than having to find a place to put some stand-alone lights. Full details on the two products are scant at this time.
Related Tags