Tony stands up tall and says Wireless is still the answer
Whilst experts continue to suggest otherwise.
Published
1 minute & 10 seconds read time
Despite all the constructive critisicm being handed back to him in layman's terms (due to being "
no Bill Gates
"), Tony Abbott is continuing to ignore industry experts who are outlining many flaws about the Coalition's alternative broadband policy to Labor's nationwide fibre network.
Last night on ABC's
Q&A
program he went on another wireless happy talking spree about it being the smarter choice. The Coalition have been questioning whether people will really need the bandwidth provided by a fibre network, while experts in the industry find this ludicrous.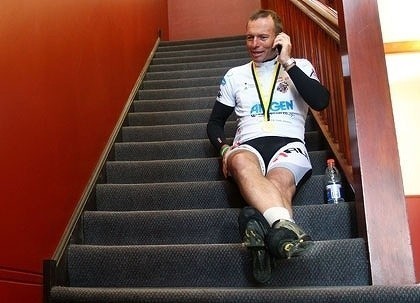 John Lindsay whom is the carrier relations manager at Internode said the Coalition's broadband policy is "
"just technical ignorance on a national scale and frankly Australians deserve better than that
". He then went on to talk about why Wireless is inherently slower than fibre, explaining that it is a 'shared access medium' and is prone to drop-outs and spectrum constraints. Not only this, but he says that for a wireless network to be a viable substitute to fixed line ADSL, there'd need to be a wireless base station at the end of every major street.
"
Inside the industry the view is that they don't really know what they're talking about and that they've just rehashed [their policy from] 2005
", Lindsay went on to say.
Geoff Juston, chief scientist at APNIC also agrees that falling back on wireless would fast end up running into capacity restraints and push customer pricing through the roof, while Internet Industry Association chief executive, Peter Coroneos is in full agreeance and points out that wireless networks are already having capacity issues and there's no way the technology could support future broadband applications such as e-health initiatives, high def video conferencing and smart metering for people to monitor their electricity use online.
Related Tags