Industry experts back Conroy up - Coalition's mixed bag broadband plan is a step backwards
Reinstating why the NBN is critical to picking up the ball.
Published
0 minutes & 54 seconds read time
Communications Minister Stephen Conroy has made some critical, yet valid points that even providers and other industry experts agree to in relation to the Coalition's wireless plan as a means to attempt to uplift the condition of Australia's internet.
Stephen says "
The Coalition's focus on wireless defies the advice of industry experts who agree it is a complementary technology to fibre and will not deliver the high speeds and capacity needed for the delivery of healthcare, education and business applications of the future.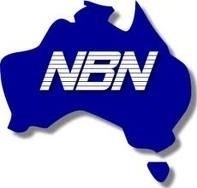 Even providers agree that hybrid fibre coaxial is not the answer to Australia's broadband future. Like wireless, broadband on HFC is shared, which means the more people using it, the slower it gets
".
Stephen then went on to say that because the Coalition's plan will not require the structural separation of Telstra in Wholesale and Retail businesses, it also fails the test of economic reform as opposed to the NBN which he says would drive competition in the sector due to being an open access platform that could be used by any service provider for the same price, terms and conditions.
Stephen also made the statement that this reform has been overdue in the country for more than 20 years now. "
If Australia doesn't have the courage to compete with the rest of the world, we will get beaten by the rest of the world
".
Related Tags