Most awesome racing simulator in history?
Simulator is designed to "study" humans and motion.
Published Mon, Aug 9 2010 10:04 AM CDT
|
Updated Tue, Nov 3 2020 12:34 PM CST
If you have ever been to a big amusement park and rode one of those simulation type rides that make it feel like you are on a rollercoaster or something, you are probably familiar with the work of this robot arm. Some engineers have used the thing to make a really cool F1 racing simulator.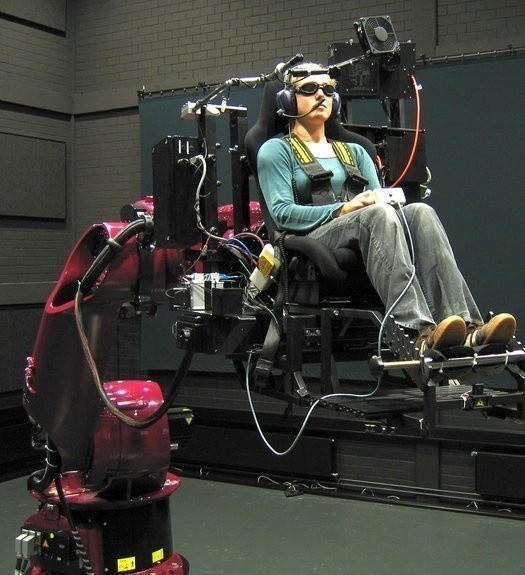 The supposed point of the awesome racing simulator of a Ferrari F1 car is to study the interaction of humans with motion. Let's be honest though, these engineers are probably gamers and were sitting around trying to figure out how to get someone else to pay for the coolest racing simulator ever.
The image here lacks the force feedback racing wheel that is part of the system. The game is projected onto a big screen that wraps around the player. I want one of these in my house.
Related Tags