Unlike other countries, Australia has no plans to ban BlackBerry services
Governments are wanting access to encrypted data - RIM says no.
Published Thu, Aug 5 2010 4:54 AM CDT
|
Updated Tue, Nov 3 2020 12:34 PM CST
One attribute of owning a BlackBerry is that you can rest assured your email conversations and web surfing history etc. remain completely confidential. This is encrypted information that only BlackBerry's Canadian maker, Research in Motion (RIM) has the power to access.
But while many users will take comfort in this, several governments are not. So much so that countries including Saudi Arabia, The United Arab Emirates, India and others are looking to place a ban on the BlackBerry service unless RIM gives access to encrypted information.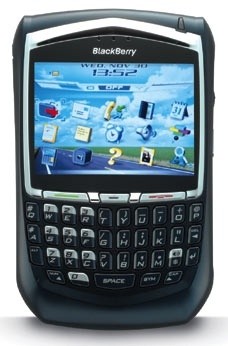 Why? They say it's of concern because governments are unable to monitor terrorist activity. However, RIM has made it clear they 'aint budging and refuse to give government access to BlackBerry messenger, email and web browsing information.
It is not known if Australia's federal Attorney-General's Department has requested access to encrypted data. However, a department spokesperson had this to say; "
The Attorney-General's Department regularly works with international and domestic service providers, however, it would be inappropriate to comment on any individual service provider
. He also went on to confirm that there are now bans or restrictions on BlackBerry services inside Australia and that there are no plans by the Australian government to do so.
Related Tags