Telstra giving better data allowance on iPhone plans in stores than advertised
How's 6GB for $63.50 a month sound?
Published Wed, Aug 4 2010 5:44 AM CDT
|
Updated Tue, Nov 3 2020 12:34 PM CST
Telstra's really pushing to outdo its competitors with its range of iPhone 4 plans. Further testament to this is word today that it has risen its data allowance for minimal extra cost, though apparently this is in part due to a glitch in their billing system.
Several people have now reported that they've been given the opportunity to get 6GB of data connected to their plan for only $20 on top of the plan's fee. While Telstra does advertise a 6GB plan in its range, this usually costs $129. However, the loophole is allowing customers to get 6GB on their plan for as little as half that amount.
While there are small inconsistences in what is being offered to various customers, according to several Whirlpool users there looks to be a good chance of getting a similarly awesome deal when talking into Telstra shops to see what's on offer.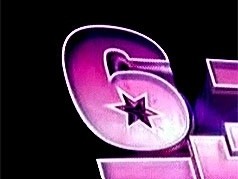 One of several examples; a user walked into a shop and was able to sign onto a $49 iPhone plan whilst also getting 3GB of monthly data to play with versus the usual 500MB; this for a grand total of $63.50.
In running this past Telstra afterwards, they are leaving these solid deals in tact and give reasoning that if customers took the standard data packs off their $49 plan they can then add other data packs with 50% off, which gives the following effective rates :-
$49 ($400 call allowance) + 1GB data = $58.50
$49 ($400 call allowance) + 3GB data = $63.50
$49 ($400 call allowance) + 6GB data = $78.50
Telstra's Group Manager of Corporate Relations, Peter Taylor has even said that although these are not plans Telstra advertises, they are available to whomever is interested.
Related Tags