Study indicates 90% of torrents online are illegal (shock, horror?!)
Of course, AFACT is all over it like flies to.....
Published Fri, Jul 23 2010 3:54 AM CDT
|
Updated Tue, Nov 3 2020 12:34 PM CST
The results of a BitTorrent specific study have been published this week by researchers at the University of Ballarat which claim that only 10% of torrents available on the net are legit, whilst the remainder all breach copyright. They used Torrentz.com to make this analysis; a search engine that combines results from all the most popular BitTorrent sites such as Demonoid, TorrentBay, BitReactor etc.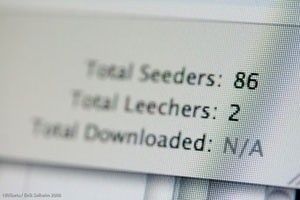 I'm surprised that 10% of the results they obtained pointed to legal downloads, considering Torrentz.com links only to illegal torrent downloading sources......
Of course, the Australian Federation Against Copyright Theft (AFACT) were quick to lap up the results of this report and have published it in full (in PDF format) on their website.
Neil Gane, executive directory of AFACT had this to say in conclusion of the report. "
All it takes is an internet connection and the BitTorrent software to efficiently distribute large files amongst users. t may be a legitimate software but, as we have always maintained, it is the preferred software for sharing unauthorised copyright content. The research found that movies and TV shows made up 72 per cent of all torrent traffic yet not one copy was legitimate.
AFACT is trying to find more weight in pushing an industry code onto ISPs to tackle copyright infringement. Good luck to them there... The likes of iiNet have sure made it clear where they stand. Full details at the source link.
Related Tags