According to Motorola, eFuse will not brick your Droid X
Phone will go into recovery mode if unapproved software is found.
Published Fri, Jul 16 2010 4:44 PM CDT
|
Updated Tue, Nov 3 2020 12:34 PM CST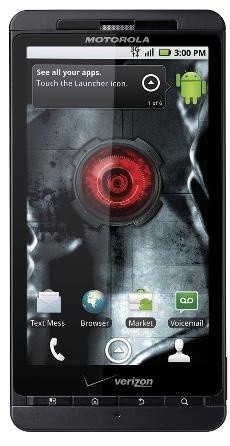 Yesterday it was reported by many outlets, including yours truly, that the eFuse technology will brick your Droid X if the phone finds anything modded or hacked in the software. The guys at Engadget decided to do a little more digging and got a response from Motorola. Motorola states that eFuse will not kill your phone; it will simply go into recovery mode until approved software is reinstalled. It seems the modders out there will still have a rough time tinkering with the Droid X, but the results don't seem to be as bad as initially reported.
Here's the full response from Motorola: (courtesy of Engadget)
"Motorola's primary focus is the security of our end users and protection of their data, while also meeting carrier, partner and legal requirements. The Droid X and a majority of Android consumer devices on the market today have a secured bootloader. In reference specifically to eFuse, the technology is not loaded with the purpose of preventing a consumer device from functioning, but rather ensuring for the user that the device only runs on updated and tested versions of software. If a device attempts to boot with unapproved software, it will go into recovery mode, and can re-boot once approved software is re-installed. Checking for a valid software configuration is a common practice within the industry to protect the user against potential malicious software threats. Motorola has been a long time advocate of open platforms and provides a number of resources to developers to foster the ecosystem including tools and access to devices via MOTODEV at https://developer.motorola.com."
Related Tags