Droid X could brick itself after modding attempts
Motorola's newest phone on lockdown to the hacking world.
Published Thu, Jul 15 2010 11:04 PM CDT
|
Updated Tue, Nov 3 2020 12:34 PM CST
Motorola has caught some flack before from the modding community for locking down their mobile devices, and it looks like some more backlash is on the way. It seems Motorola has included a technology called eFuse to secure the Droid X against unauthorized modification attempts, firmware changes, or rooting.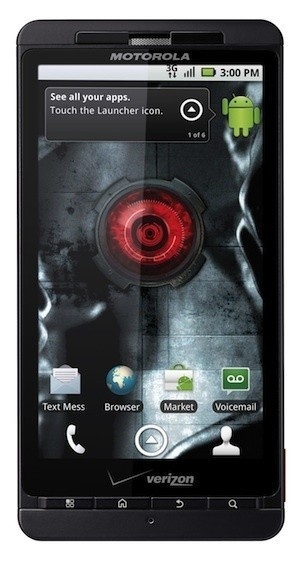 eFuse runs when the phone boots; checking firmware, kernel information, and the bootloader and making sure they have not been tampered with. If eFuse finds something it doesn't like, it "trips a fuse" and the phone is rendered inoperable until it is returned to Motorola. Sorry modders, looks like you'll have to go somewhere else to have your fun. Or you could accept the challenge........
Related Tags