TomTom Yoda voice pack for GPS devices behind the scenes look
Yoda says "turn left you must, away from the darkside"
Published Fri, Jul 9 2010 2:06 PM CDT
|
Updated Tue, Nov 3 2020 12:34 PM CST
George Lucas has pimped out my childhood heroes from Star Wars to some crap products over the years, but the latest pimpage with TomTom for voice packs is very cool. I don't even own a TomTom GPS device and I want one just so I can get this Yoda voce pack.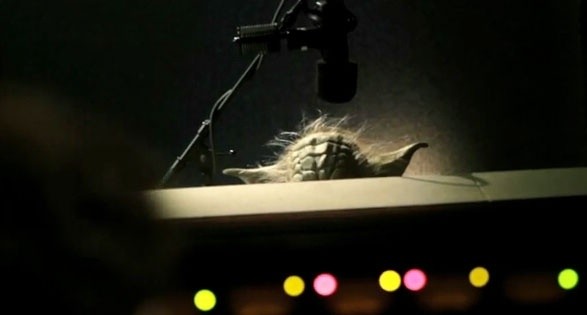 A video commercial behind the scenes look at the recoding of the voice direction is posted on YouTube. This has to be one of the best commercials I have ever seen. The recording tech at one point tells Yoda, "You're gonna kill people if you give directions like that."
My favorite part though is when the tech finally gets mad and Yoda uses the Jedi mind trick on him to end the day. This is much better than that Darth Vader pack.
Related Tags