Battle of the cylinders - Microsoft's Kinect vs. a log
The finer details leaving a sour taste.
Published Mon, Jun 21 2010 2:21 AM CDT
|
Updated Tue, Nov 3 2020 12:34 PM CST
When first out the gate at E3's press conference this time last week, Microsoft's Kinect got lots of 'oohs and whoaas' from the crowd. But since then, the finer details that really matter have gotten out to the disapproval of many folks who were hoping for a more polished, less limited piece of motion capturing equipment. What first looked to be an incredible piece of technology that would change the way we play games forever, now is starting to look like a good concept, but with too many limitations.
Sure, Kinect is still getting a ton of attention all over the web; the issue is, the majority of it is negative with
stuff like this
.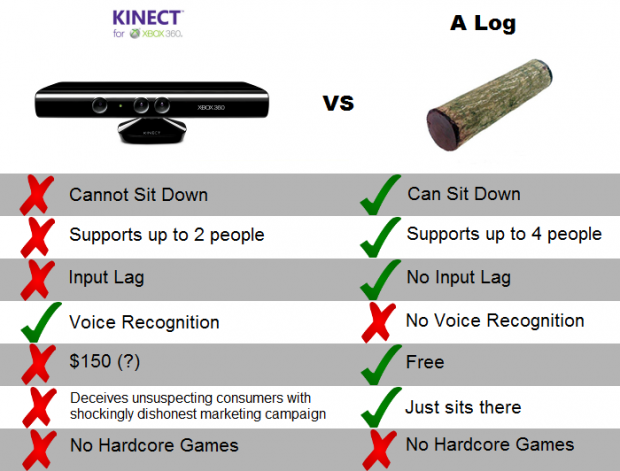 Let's hope the finer details yet to escape from Sony's clutches will make Move a more attractive looking option.

Related Tags