eXtreme PSU Calculator updated with Phenom X6 and GTX 265 entries
Keeping up to date with all the latest hardware demands.
Published Fri, Jun 11 2010 2:58 AM CDT
|
Updated Tue, Nov 3 2020 12:34 PM CST
eXtreme Outer Vision's online PSU Calculator tool serves as a very useful one when one is wanting to ensure their power supply is enough to meet the demands of all the specs crammed into a particular system. It assits in helping one determine not so much just how many Watts their exact system configuration needs, but even more importantly how much amperage is required to back said Wattage up.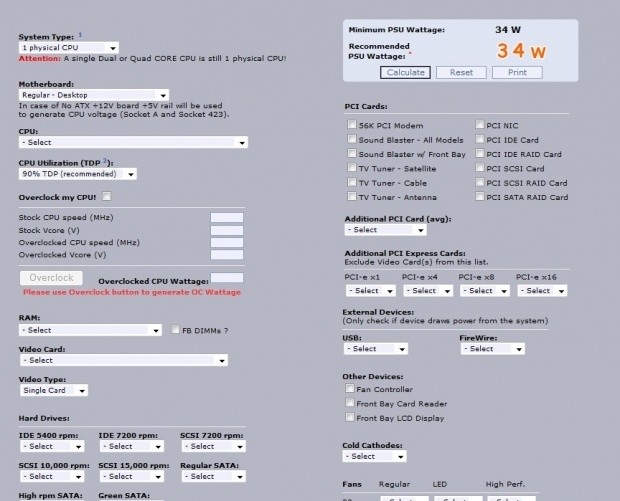 The service has just been updated for those who are popping one of NVIDIA's new GTX 465 based graphics cards into their system and there are now entries for AMD's new Thuban cored X6 processors, too.
If you're in the market for a quality PSU to power up your new rig, this tool should serve as a great guide in helping you make a wise decision about your purchase without under-cutting or going overboard.
Related Tags