Skype eager to work with Apple FaceTime for video calling
Skype on the iPhone 4 looking towards video calls beyond WiFi hotspots.
Published Tue, Jun 8 2010 9:30 PM CDT
|
Updated Tue, Nov 3 2020 12:34 PM CST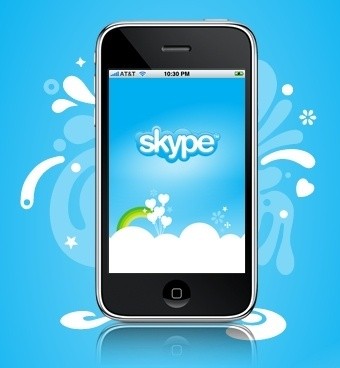 With the iPhone 4 offering FaceTime, which offers video call functionality albeit only over WiFi, it would make sense that this would allow Skype an opportunity to to get an elbow in on the iPhone segment. It seems this may be possible, as Skype confirmed to Pocket-lint.com that they "would welcome the opportunity to work with Apple."
Skype calling is already available on the Nokia 900, and would make a lot of sense to travelers who would like video calling to available in more places than a WiFi hotspot. With so many Skype customers all over the world and the obvious popularity of the iPhone, this seems to be a marriage made in heaven for the two companies. But will Apple buy in?
According to the source, "It's clear to us at Skype that mobile video will become increasingly important to our customers in the coming year. We would welcome the opportunity to work with Apple to bring mobile video calling not only to our many millions of Skype users on iPhone around the world, but also to the countless more making video calls on desktops, TVs and other connected devices."
Obviously this is nothing official so there's no word on when or if it will ever happen, but it does seem to make a whole lot of sense.
Related Tags