Geek rigs up one-handed keyboard, and not for the reason you think
One-handed keyboard created by coder.
Published Fri, Jun 4 2010 10:08 AM CDT
|
Updated Tue, Nov 3 2020 12:34 PM CST
There are lots of reasons why a computer use might need to work a keyboard one handed, some of which we won't mention here. A developer named Matt Daughtrey needed a one handed keyboard after arm surgery on his left arm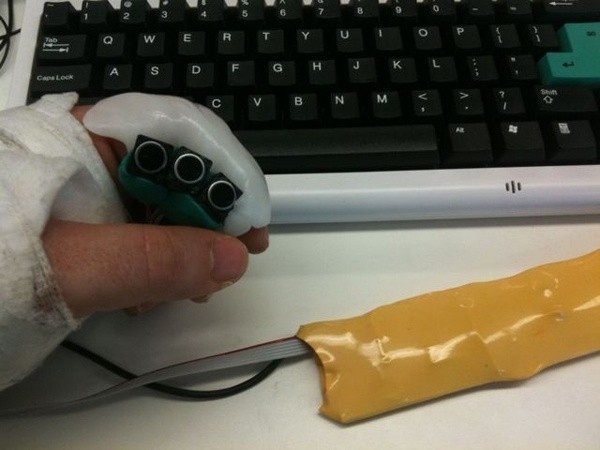 The dude put some ingenuity into the problem and used a few items like Sugru, ShapeLock, and a wireless keyboard to create a system that lets him type on the right side of the keyboard for both right and left-handed keys.
He used an Auto Hotkey program to create a mirror mode for his keyboard that put the keys you would normally hit with your left hand over the keys you would hit with your right hand. This sounds a lot more complex than just buying Dragon Naturally Speaking.
Related Tags