PAC-MAN stays on Google for good
30th anniversary PAC-MAN doodle lives on.

Published Mon, May 24 2010 9:18 AM CDT
|
Updated Tue, Nov 3 2020 12:34 PM CST
A few days ago Google added a PACMAN game to its front page with the Google logo embedded inside the game. It quickly gained rapid recognition and popularity online. Heck, most of the staff here at TweakTown even sat on the Google search page for once not searching, but playing the great game.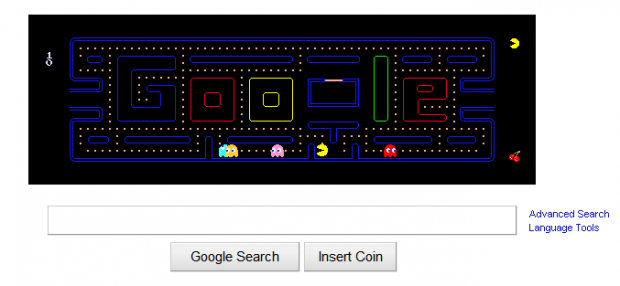 Google added PAC-MAN as its logo on the 30th anniversary of the game and due to huge popularity, the search engine giant has decided to keep it up online permanently.
Google said in a blog post, "
We've been overwhelmed - but not surprised :) - by the success of our 30th anniversary PAC-MAN doodle. Due to popular demand, we're making the game permanently available at www.google.com/pacman.
"
You can play it anytime you wish
at this address
.
Related Tags