Lego Pac-Man arcade game plays all sorts of 80's games
Pac-Man made from Lego.
Published Thu, May 20 2010 1:08 PM CDT
|
Updated Tue, Nov 3 2020 12:34 PM CST
I was in elementary school in the 80's and we had Lego's in the room for playtime. We often built guns and cars with them and fought over the wheels and little men. The 80's were also the heyday for arcade gaming like Pac-Man.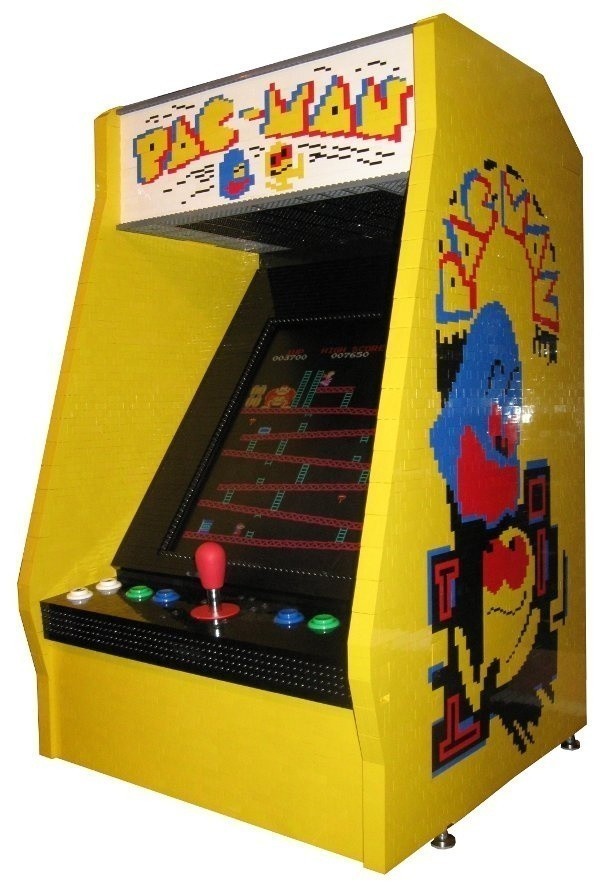 Some geeks at Big Ben Bricks have put two of my favorite things from the 80's into one device, and it actually works. The contraption is a video game cabinet that is made from Lego blocks and it actually plays 80's arcade games like Donkey Kong.
The cabinet has a Jamma 48-1 board inside letting it play all kinds of arcade classics like Space Invaders, Donkey Kong, and more. I doubt it would stand up to an irritated player bashing the buttons.
Related Tags