Price the major concern for mobile devices like the Kindle and iPad
Recent BCG survey shows interest at lower prices.
Published Mon, May 17 2010 10:35 PM CDT
|
Updated Tue, Nov 3 2020 12:34 PM CST
A new survey has shown that price drops could be the only thing holding tablets and ereaders back from really taking off in the worldwide market. The Boston Consulting Group (BCG) conducted a survey of around 13,000 consumers in 14 countries to get a feel for market feelings on devices like the Apple iPad and Amazon Kindle.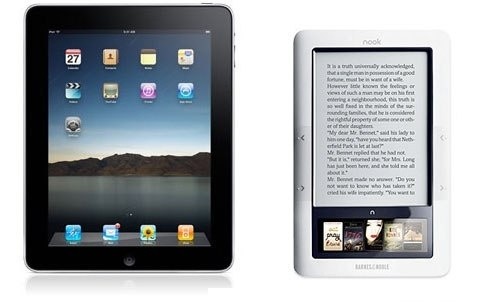 73 percent of those polled that were familiar with these devices said they were planning to purchase one of these items within one to three years. However, most U.S. consumers were only polled to be willing to pay 100-150 dollars for a device like the Kindle or 130-200 dollars for a multiple usage device like the iPad; significantly below current market value.
"I think we're already at the starting point of mass adoption," said John Rose, who conducted the survey for BCG. "As with other major mass market consumer devices the prices will come down. They always do."
"I expect you'll see the prices come down in the next 12 to 18 months," he said. "The first iPod was a 400-dollar device so there's no reason why we won't see the same cycle."
The BCG survey was conducted in March of 12,717 consumers in Australia, Austria, Britain, China, Finland, France, Germany, India, Italy, Japan, Norway, South Korea, Spain and the United States.
Related Tags