RCA AirPower batteries recharge from WiFi signals
Paving the way for self-charging devices.
Published Tue, Apr 6 2010 3:42 AM CDT
|
Updated Tue, Nov 3 2020 12:35 PM CST
RCA are looking to make a real name for themselves in bringing the first WiFi charging batteries to market.
Dubbed the AirPower series, these backup batteries are capable of charging devices like cellphones, mp3 players, digital cameras and more while you're on the go and without the need for an additional power source.
Unlike battery backup packs that have been around for a long time, the AirPower series is appropriately named so as it sources its power from thin air. Well, not literally, but it almost seems this way. The device can recharge itself by harnessing residual power from available WiFi signals surrounding it.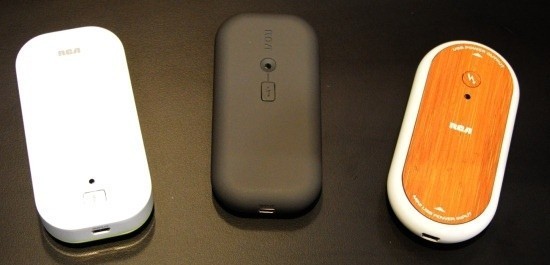 However, it's got its drawbacks, mostly with regard to length of time to charge from a WiFi signal alone. RCA states in an absolute best case scenario, with the AirPower not in use by a device it could fully recharge via WiFi in as little as 6 hours.
Despite the lengthy charging times, it's definitely a great piece of technology and if the AirPower series makes it to mass production with the right pricing it should prove to pave the way for this technology as a mainstream embedded feature in our portable devices of the future.
Related Tags