This afternoon TAITRA shipped ourselves and many other international press over to the MSI headquarters for a look at some of its new and upcoming products in the mobile space. This was after the Computex 2010 pre-show press conference that was held earlier today and we'll be covering that shortly.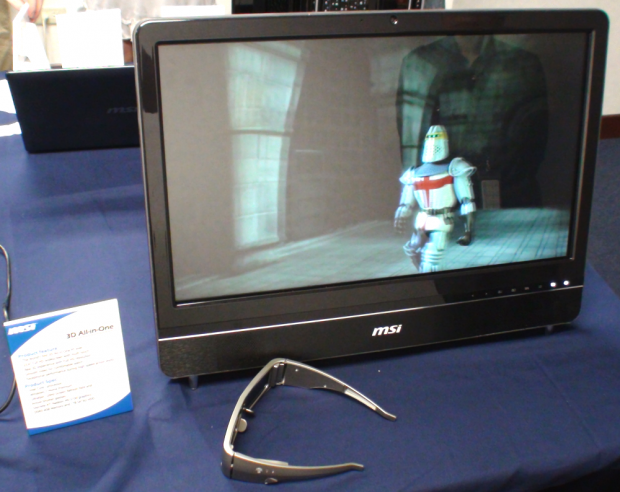 While MSI was showcasing its full range of new notebooks, there were also some all-in-one systems on display. One that got our attention right away was an unreleased 3D capable all-in-one system called, err... it is still new and a model name hasn't been decided on yet. We covered it on video below for you guys to get a closer look.
Did we mention that the panel will also support multi-touch technology and come installed with Windows 7 Home Premium to make that work properly. The Chi Mei made Full HD panel is 23.6-inches in size and of course has a 120Hz refresh rate for the 3D part to work. The system comes with one set of active-shutter 3D glasses also from Chi Mei and extras will be able to be bought, but for what price we were not told. The 3D technology is provided from ATI with the installed Radeon HD 5730 video card.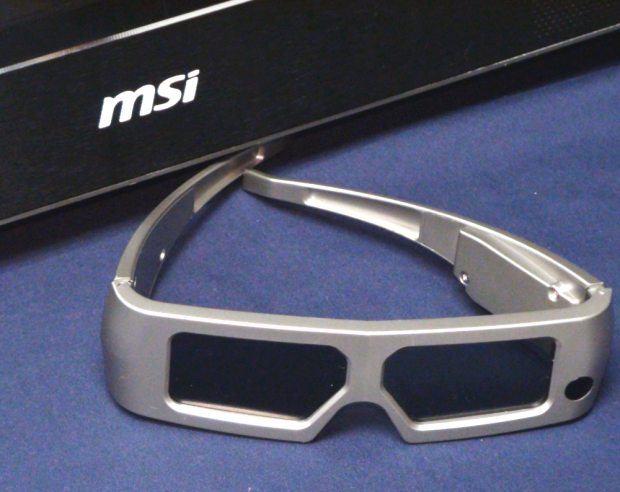 The system will be decked out with 4GB of DDR3 memory and a 1TB SATA2 hard drive. It has not been decided yet on whether or not a Core i5 or Core i7 processor will be used, either you would think should be suitable just fine for a system of this kind. Expect it to go on sale in July and the final price has not been confirmed yet.