Apple's next-gen iPhone dubbed iPhone HD - unveiled June 22?
Verizon said to be getting a CDMA version.
Published
0 minutes & 53 seconds read time
Whilst not for certain, it appears Apple's next-gen iPhone will be dubbed the "iPhone HD" which they see fit due to the much higher resolution display of 960x640.
The latest news from sources are saying Apple intends to unveil the new iPhone and its accompanying iPhone OS 4.0 on Tuesday, June 22 this year, of which apparently there will be two versions of the phone to come out.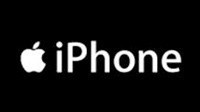 One version will be the standard GSM phone that's designed for networks like AT&T, T-Mobile, and Rogers (Canada), whilst a CDMA version will also be produced that's ideally suited to carries like Verizon, Sprint and Bell (Canada). The reason two separate iPhones had to be created is due to the limitation of the chip Apple is using that cannot provide dual-operation to work on both GSM and CDMA towers.
With that said, whilst it's looking like Verizon will definitely have on offer a CDMA iPhone HD, the manufacturer is apparently not going to begin producing these until September, so you may be waiting 'till the holiday season before you get yourself a shiny new Verizon iPhone HD.
It's also being anticipated that when AT&T's exclusive contract comes to a close, other carriers will try jump on the iPhone bandwagon and carry these new models.
Time will tell for sure on how it all pans out.
Related Tags