Whoever the dude was that put those plugs on Christmas lights that let you daisy chain sets was a genius. He should have won some sort of Nobel Prize. A new design concept has turned up for USB cords that is very similar to Christmas lights.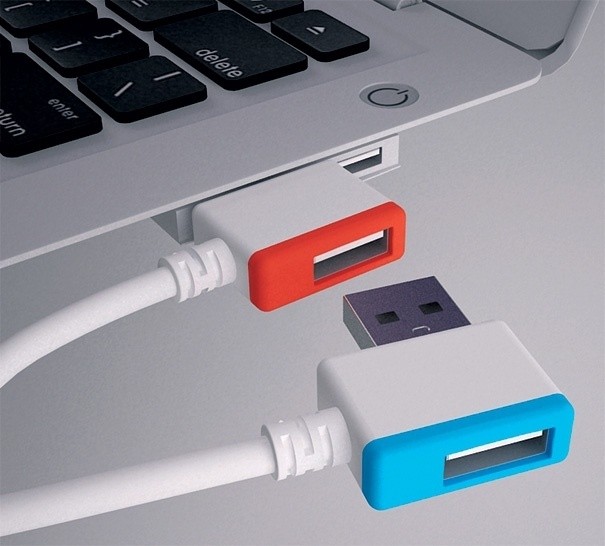 The concept cables have a USB port on the back of the plug that lets you plug in multiple USB devices using one USB port. Sure, you can already do this with a USB hub, but these stackable cables mean you don't need to take a hub with you.
The cables are color coded to make it easy to track which of your peripherals each one goes too. I'm not sure how many of these would be chainable before you draw too much power, but I bet you could get your USB lava lamp and other gadgets in there.