AT&T Zero charger goes green
Zero charger kills phantom power.
Published Thu, Mar 18 2010 2:00 PM CDT
|
Updated Tue, Nov 3 2020 12:35 PM CST
I bet that their are a lot of us who don't realize how much power our various gadgets and gear draws from the wall outlet when we think they aren't in use. TVs are a big source of this phantom power use as are computers and printers.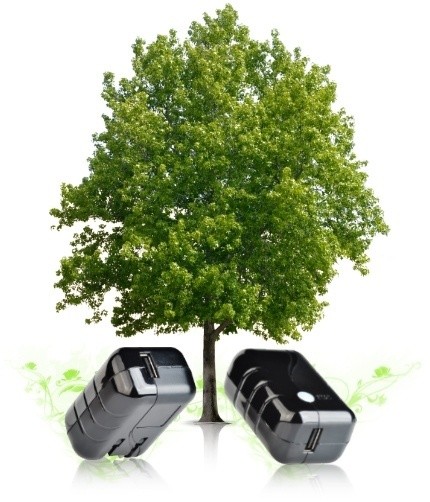 One place you might not think of power being wasted is the charger for your mobile phone. Most mobile phone chargers draw the same power from the wall when plugged in no matter if a phone is connected to the charger or not. AT&T figures that wastes enough electricity each year to power 24,000 homes.
AT&T has a new green charger set to debut in May called the Zero Charger. The device has special tech inside that lets it disconnect itself from AC power when it detects that there is no phone attached. The charger will also be able to be used with future phones and will sell for about the same price as a replacement charger today.
Related Tags