Novothink offers green solar battery case for iPhone and iPod touch
Solar charger for the iPhone and green geeks.
Published Fri, Mar 12 2010 8:50 AM CST
|
Updated Tue, Nov 3 2020 12:35 PM CST
Being green is all fine and good, but in most of Texas where we have fresh air and little pollution we worry more about battery life for our gadgets than being green. Novothink has unveiled a new case that will satisfy the needs of the green gadget brigade and the user just wanting their iPhone to last longer on each charge.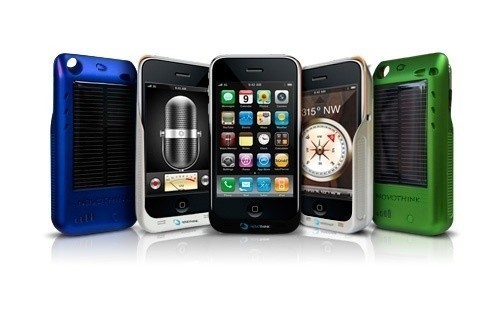 The case is called the Solar Surge. The back of the case has a solar panel to charge the internal battery inside the case. The iPod touch version has a 1500mAH battery and the iPhone version has a 1320mAh battery.
The battery can be charged via USB if the sun isn't fast enough for you. The iPhone version is $79.95 and the iPod touch version is $69.95.
Related Tags