ASUS promotes core unlocking on dual and tri-core CPUs
But AMD give a sour face.
Published Tue, Mar 9 2010 4:47 AM CST
|
Updated Tue, Nov 3 2020 12:35 PM CST
We learned
when reviewing
ASUS' new M4A89GTD Pro/USB3 motherboard based on the just released 890GX chipset last week that one of the main unique features ASUS is promoting with the board is its ability to unlock extra cores that by default are disabled on a dual or tri-core processor, though not all dual and tri core processors are designed in this way.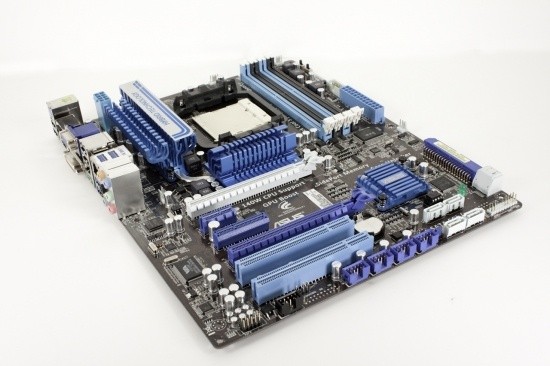 We didn't get time to check this feature out in detail as to how well or if it even works; ideally we'd have a decent amount of dual and tri-core AM3 processors in hand to whack into the board and see how consistent the results are, but unfortunately we don't at the moment and am yet to hear of reports giving the thumbs up to it.
In theory it seems difficult to believe that it would work as effectively as ASUS says, what with AMD themselves disabling cores on some quad core and tri-core processors due to those cores not being as reliable as AMD would like during QA testing.
Either way, the board itself as we discovered is a great platform using the 890GX chipset that gives a well rounded feature set with its native SATA 6Gbps support and NEC controlled USB 3.0 support.
Related Tags